In the Midwest, family tradition is something we hold dear. Stories, recipes, and traditions are passed down through the generations; celebrated and shared with neighbors and loved ones on occasions big and small, joyful and bittersweet.
Beyond the fruits and grapes woven into every bottle of wine Sandi produces are the stories of women breaking ground, stories of family, stories of place, and—of course—a little bit of South Dakota.
This is the Prairie Berry story.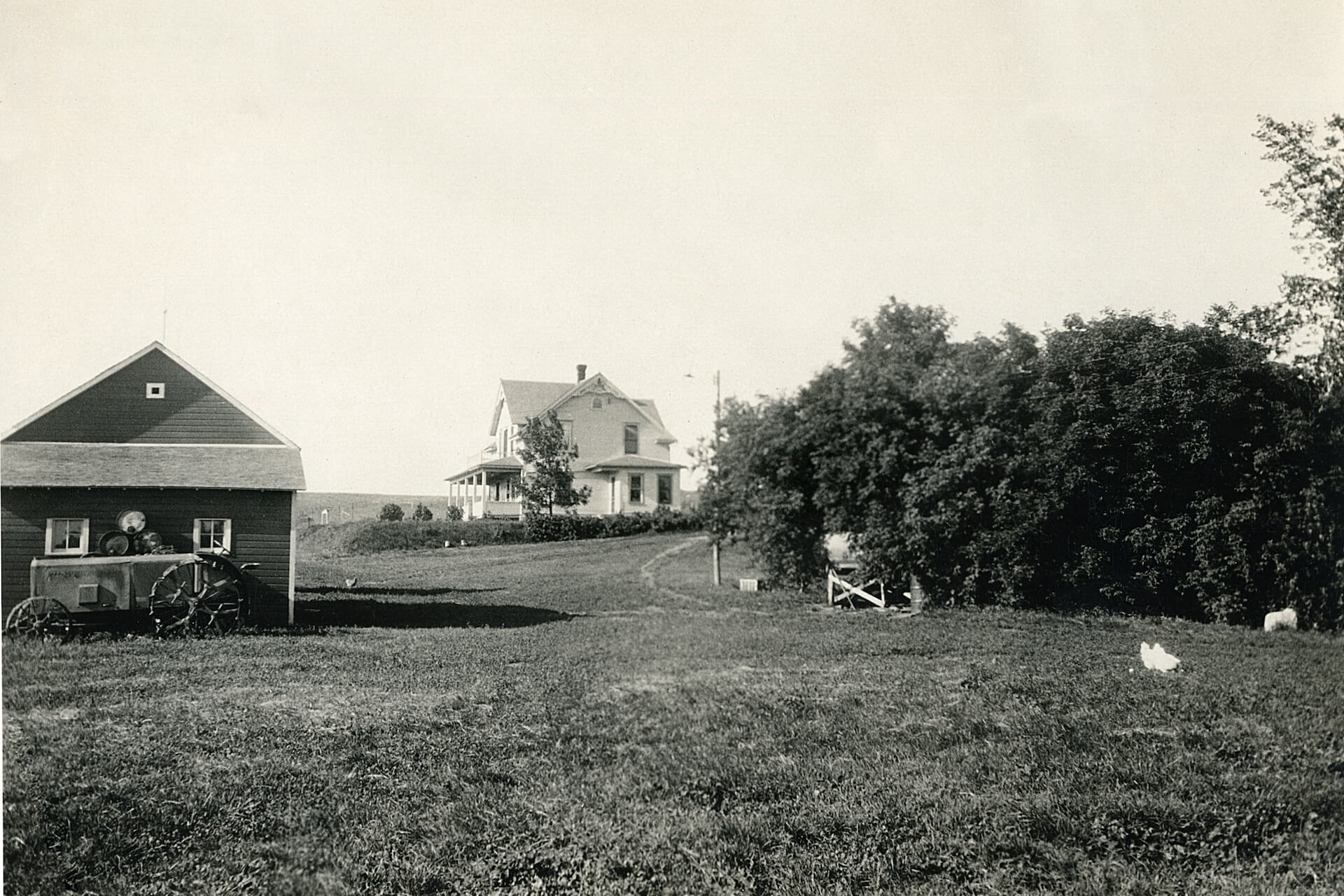 Our South Dakota roots run deep.
January 1, 1876
Moravian homesteaders in Dakota Territory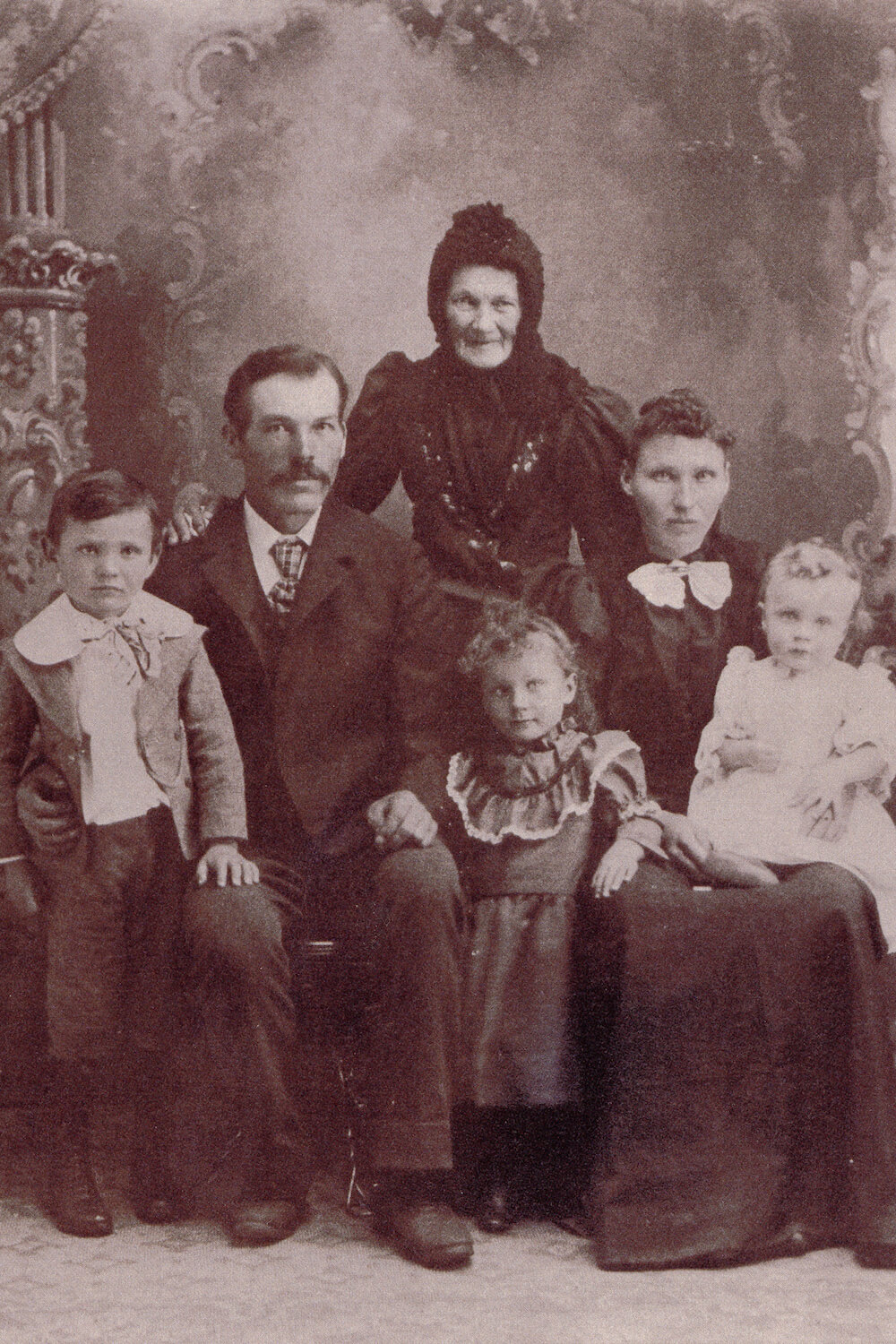 Anna Pesa Vojta (center, back) first made wine in the "old country" before emigrating to Dakota Territory with her husband, Jon. They came from Moravia, Czechoslovakia, where a strong winemaking tradition still continues. Second generation, Frances Kalda (seated), grew up making wine with her mother, Josefa – also from Bohemia – in Dakota Territory before she met her husband-to-be, Thomas Vojta (seated)
April 27, 1891
Jon Vojta files homestead application for the Mound City farm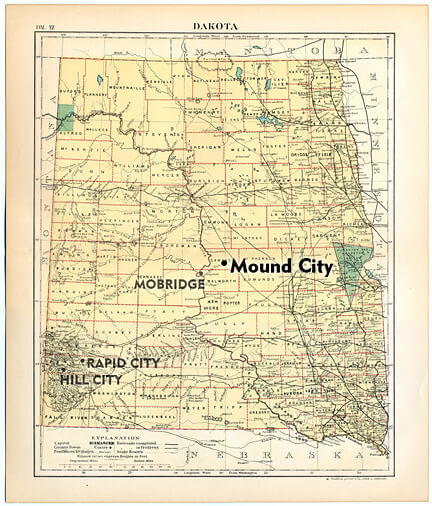 The Vojta family homesteaded near Mound City, Dakota Territory. Winemaking, pickling and other preserving methods were a means of saving the bounty of the summer for use in the harsh, cold winter months. What is now family tradition was originally just a way to survive when freezers, supermarkets, restaurants and electricity were a thing of the future.
February 3, 1896
Frances and Thomas marry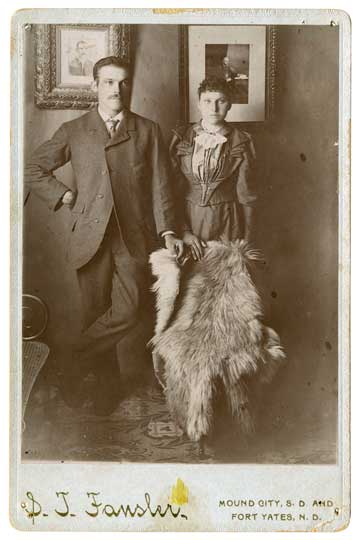 Frances Kalda and Thomas Vojta married in Tyndall, SD and started a family, having five children over the next eight years. Both the Vojta and the Kalda families had brought their winemaking supplies and tradition with them, but found only "prairie berries," chokecherries, buffaloberries, wild plums and currants, to make into wine. Anna and Frances made the wine, the children helped by picking fruit and the men crafted barrels from scrub oak trees that grew along the Missouri River.
January 1, 1906
Vojta family homestead near Mound City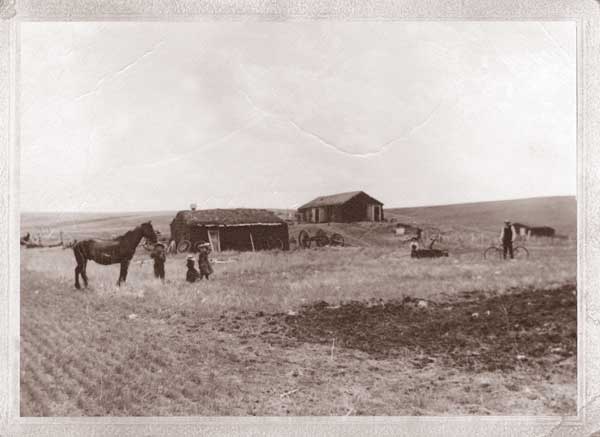 The original family homestead near Mound City. Frank (born in 1896, holding the horse) was the third generation of Vojtas in South Dakota. His son, Ralph, and granddaughter, Sandi, started Prairie Berry winery more than 90 years later. Thomas (holding the bicycle) was Frank's father. The bicycle, ordered from Sears & Roebuck, was said to be the first bicycle in Cambell County.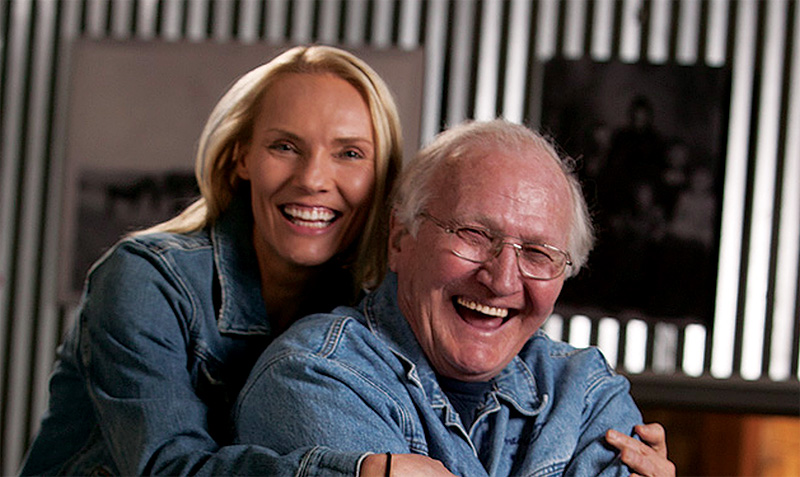 Ralph, Sandi, and Prairie Berry's foundation
November 27, 1941
Ralph tastes his family's traditional wine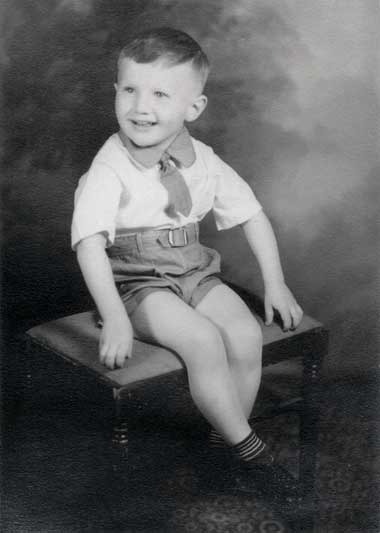 Ralph's grandmother, Frances, used her Czech crystal glasses brought from Europe to share a tiny taste of her chokecherry wine with Ralph and his siblings on Christmas and Thanksgiving. She would say in her thick accent, "Drink Ralphie, eetz good." He had helped pick the fruit ("prairie berries" as she always called them), and she wanted him to be proud of what they had made together.
July 6, 1952
Ralph joins the Coast Guard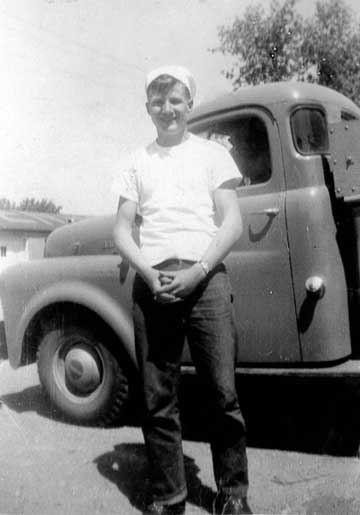 After getting out of the Coast Guard, Ralph returned to South Dakota to raise his family. For years, the taste of his Grandmother Frances' chokecherry wine lingered in his memory and eventually he decided to try to make it himself.
January 1, 1976
Sandi starts making wine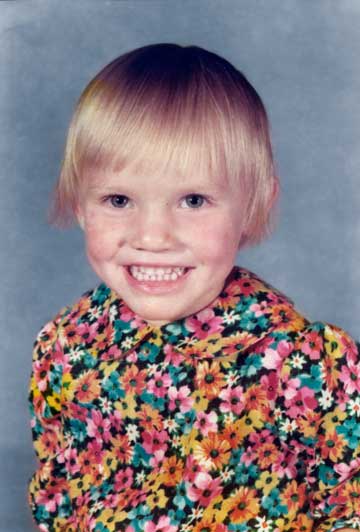 Ralph and his daughter, Sandi, picked berries together. She loved to mix things and experiment, so Ralph let her have a bucket of juice and yeast and she made her own wine. She was allowed to taste the homemade wine at holidays and when she was sick.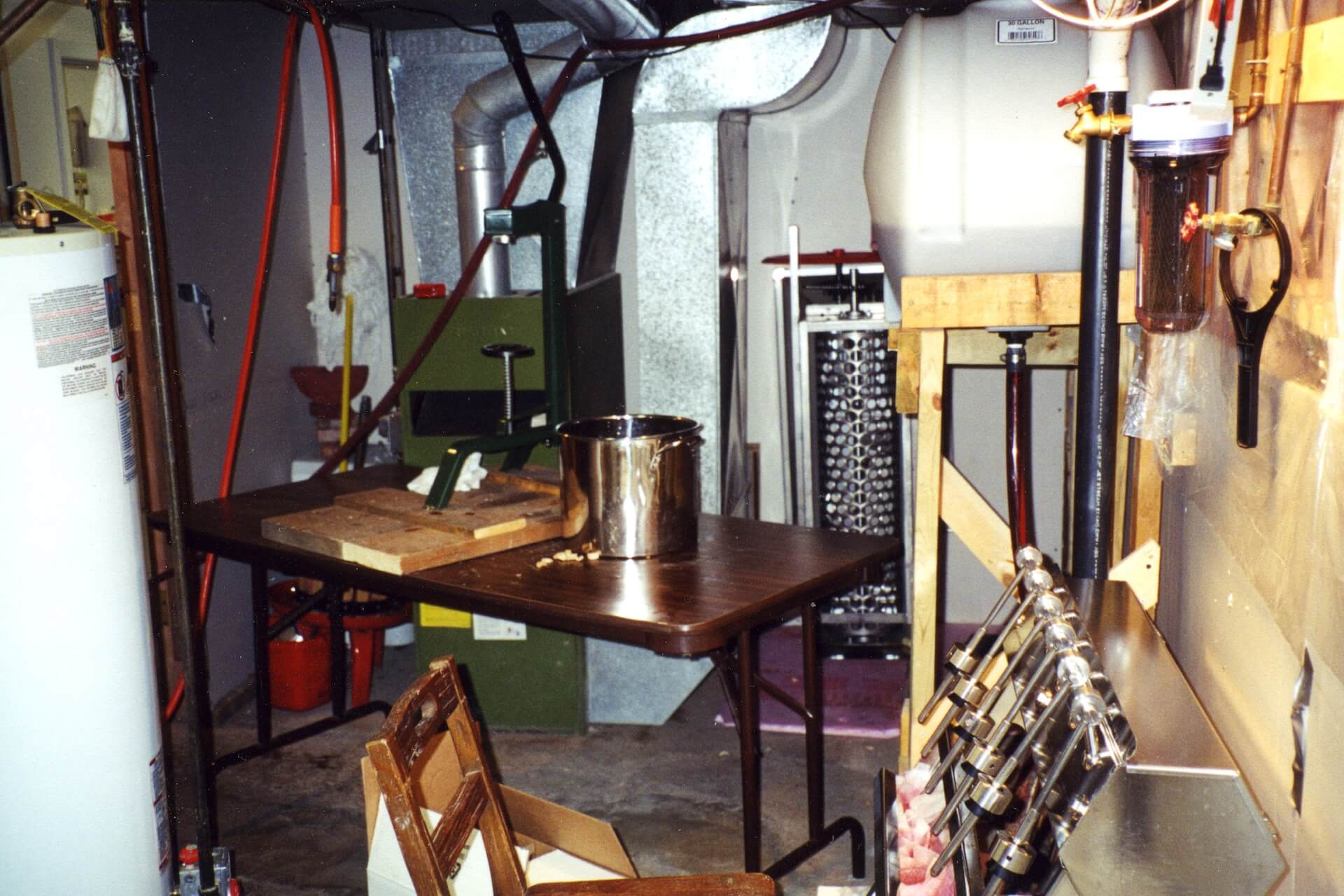 November 1, 1998
Obtained commercial winery license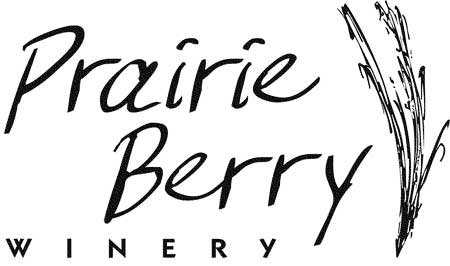 Prairie Berry was the second winery in the state to be awarded a commercial winery license, in late 1998.
January 1, 1999
Produced first commercial wine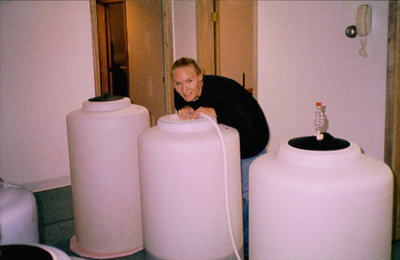 Sandi started making wine on a commercial level in the basement of Ralph's house in Mobridge, S.D., completing her first commercial wine in 1999.
January 1, 2000
Prairie Berry releases Razzy Apple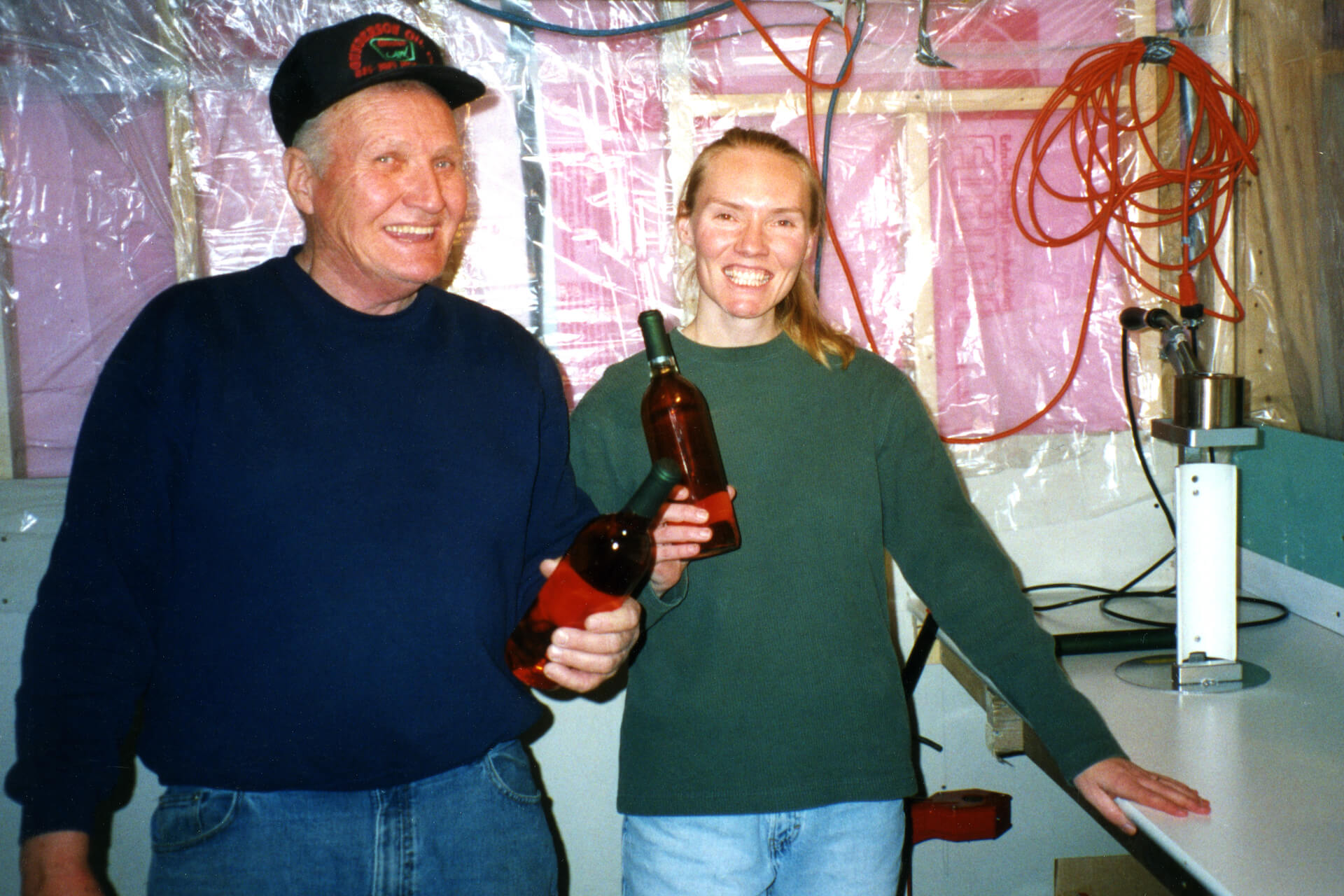 Ralph and Sandi, shown in his Mobridge, S.D., basement with the first wine produced and bottled by Prairie Berry, Razzy Apple, a semi-sweet raspberry-apple wine. A handful of those original bottles remain. We don't drink them, but they've christened openings and expansions as we've grown.
January 1, 2001
Prairie Berry Winery moves to Rapid City, South Dakota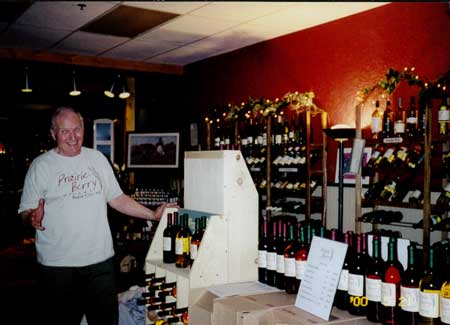 The winery relocated from Mobridge to a storefront off Highway 79 just south of Rapid City. Ralph is shown here at one of the first Rapid City retailers that carried Prairie Berry wine.
January 1, 2002
Prairie Berry Winery starts small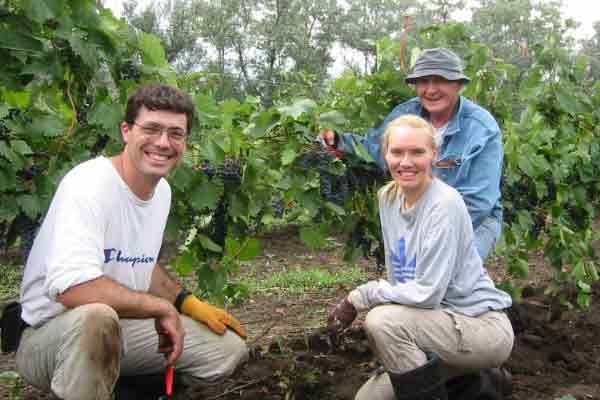 In the early years, Sandi, her husband Matt, and Ralph were the whole staff. They worked long hours at whatever needed to be done, from picking fruit to washing bottles, and put most of the profits back into the business.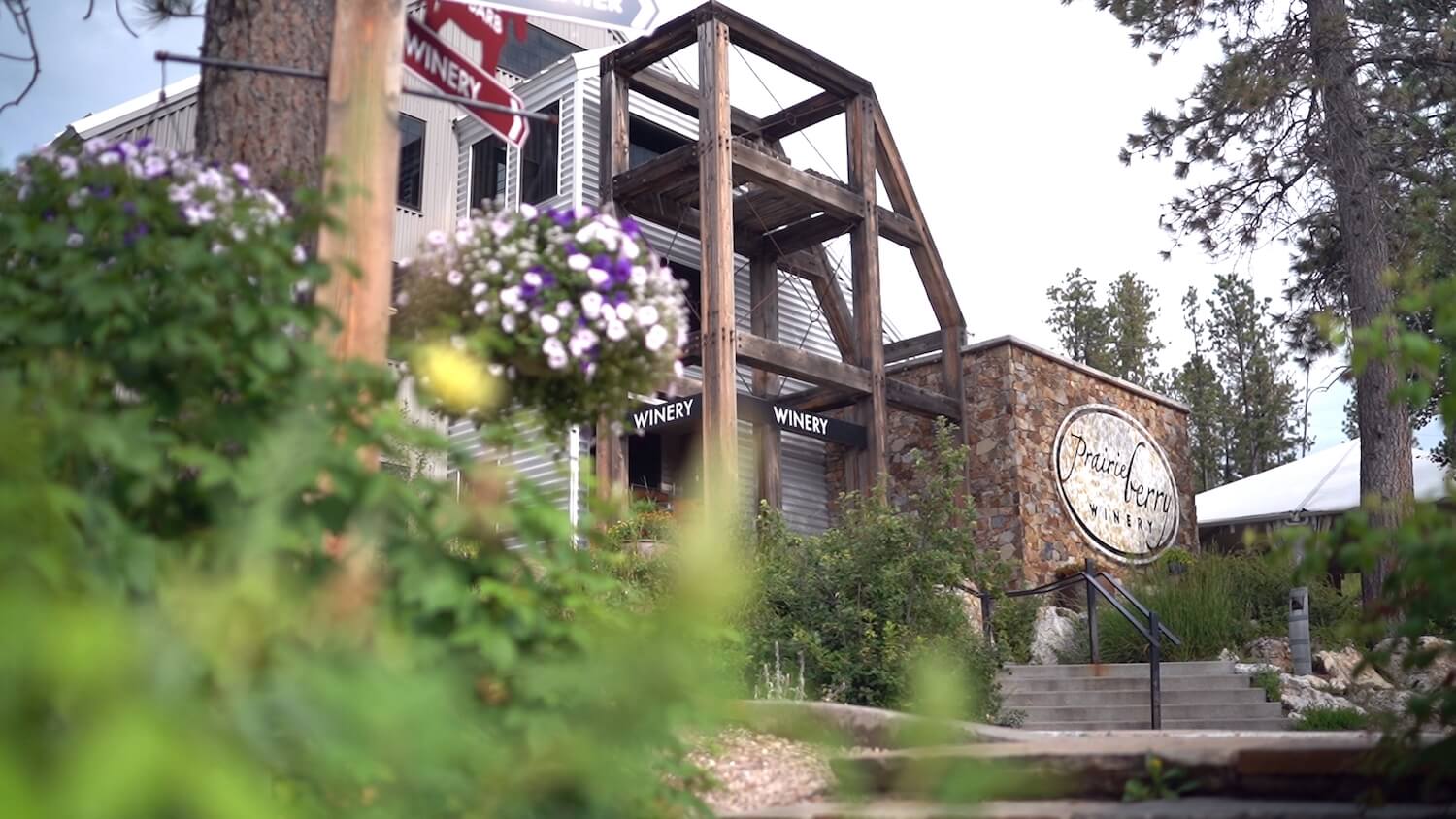 January 1, 2004
Prairie Berry Winery moves to Hill City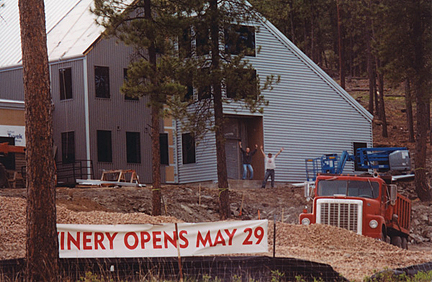 The winery and tasting room opened at its current location northeast of Hill City on Highway 385. We didn't QUITE make it by the original May 29 opening we promoted in the sign, but it wasn't too much longer.
January 1, 2006
Events room added
Prairie Berry's Tasting Room offerings were expanded with the addition of an events room for hosting meetings and parties.
January 22, 2009
Awarded for superior hospitality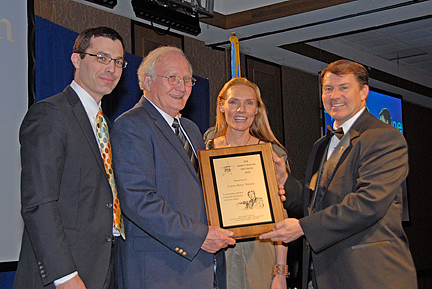 Governor Mike Rounds presents Matt, Ralph, and Sandi with the George S. Mickelson Great Service Award in January 2009.
June 12, 2009
Expanded Production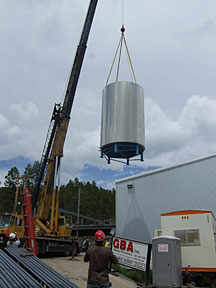 An expansion doubled the wine production capacity, with the specially-made 10,500 gallon tanks being craned into position before the roof could be put on the new area of the building.
April 3, 2011
2011 Heritage Family Business of the Year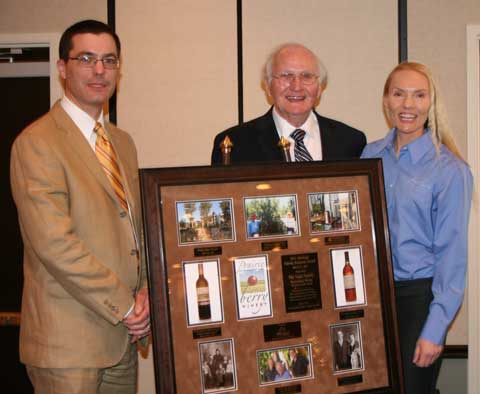 Prairie Berry was honored to be recognized by the Prairie Family Business Association at the University of South Dakota's Beacom School of Business.
April 14, 2011
Increased production capacity again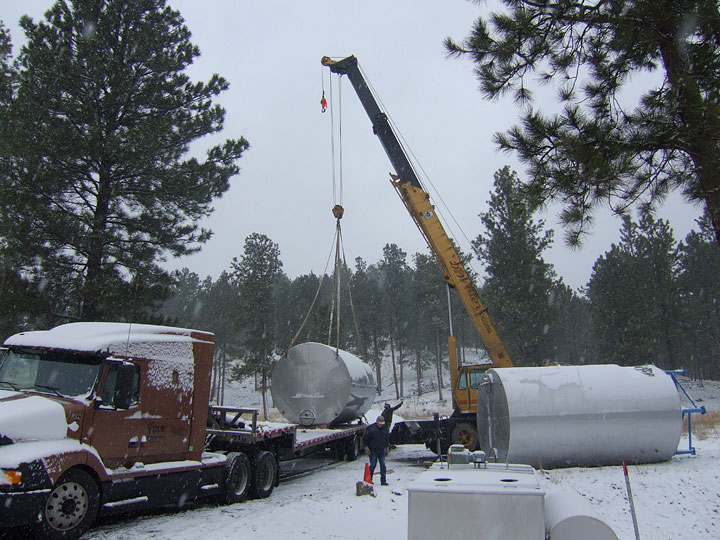 More tanks, more Red Ass Rhubarb.
August 2, 2012
Broke ground for another production expansion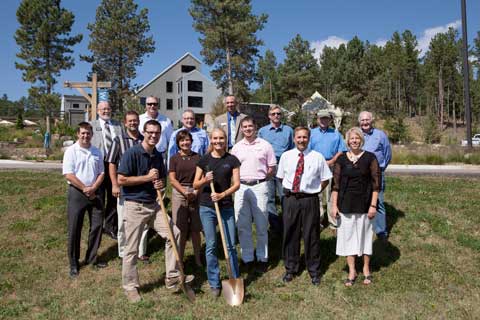 With neighboring lands acquired and a land swap with the US Forest Service approved after many years in discussion, Matt and Sandi broke ground for the next expansion. It allows for some practical additions, like parking, but provides the potential for a lot of other exciting developments.
September 1, 2012
Remodeled Tasting Room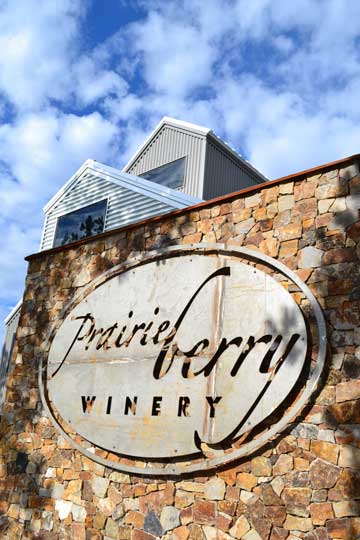 After eight years it was time for a facelift to tell our story better and create some additional space for our guests. Prairie Berry remodeled the tasting room, added an additional tasting counter and revamped the bathrooms. We like our donkey on the front sign, but it's nice to be able to identify ourselves as Prairie Berry, not just the Red Ass Rhubarb winery.
September 25, 2014
Opened The Homestead at Prairie Berry Winery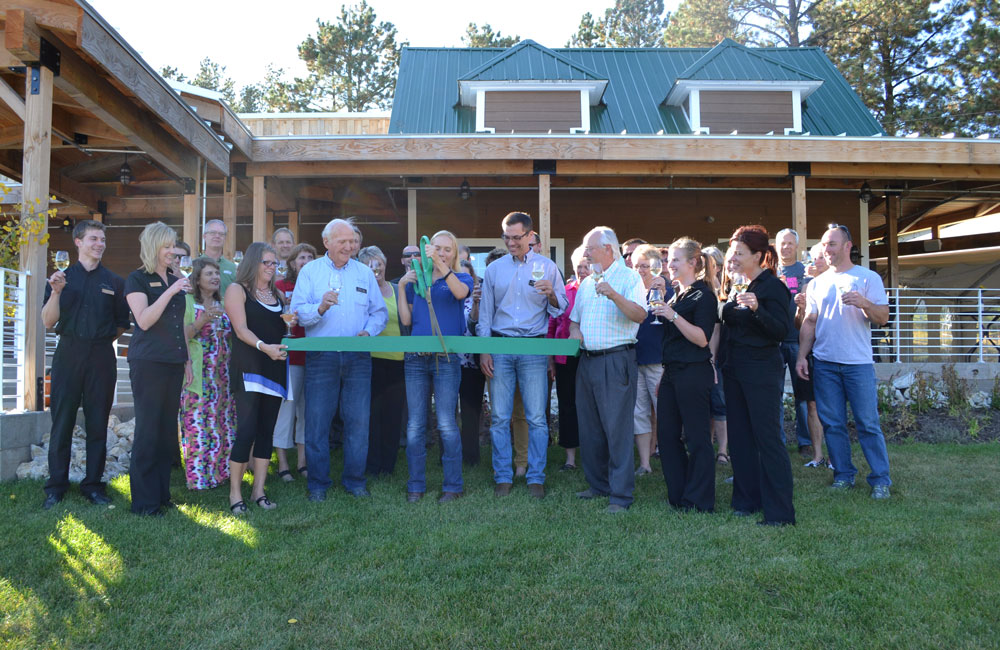 We opened The Homestead at Prairie Berry Winery in the summer of 2014 and celebrated the milestone with an official ribbon cutting in September 2014. Formerly Mistletoe Ranch of Hill City, the Homestead is our newest events space that offers rustic charm in the heart of the Black Hills.
April 23, 2015
Released Anna Pesä Wines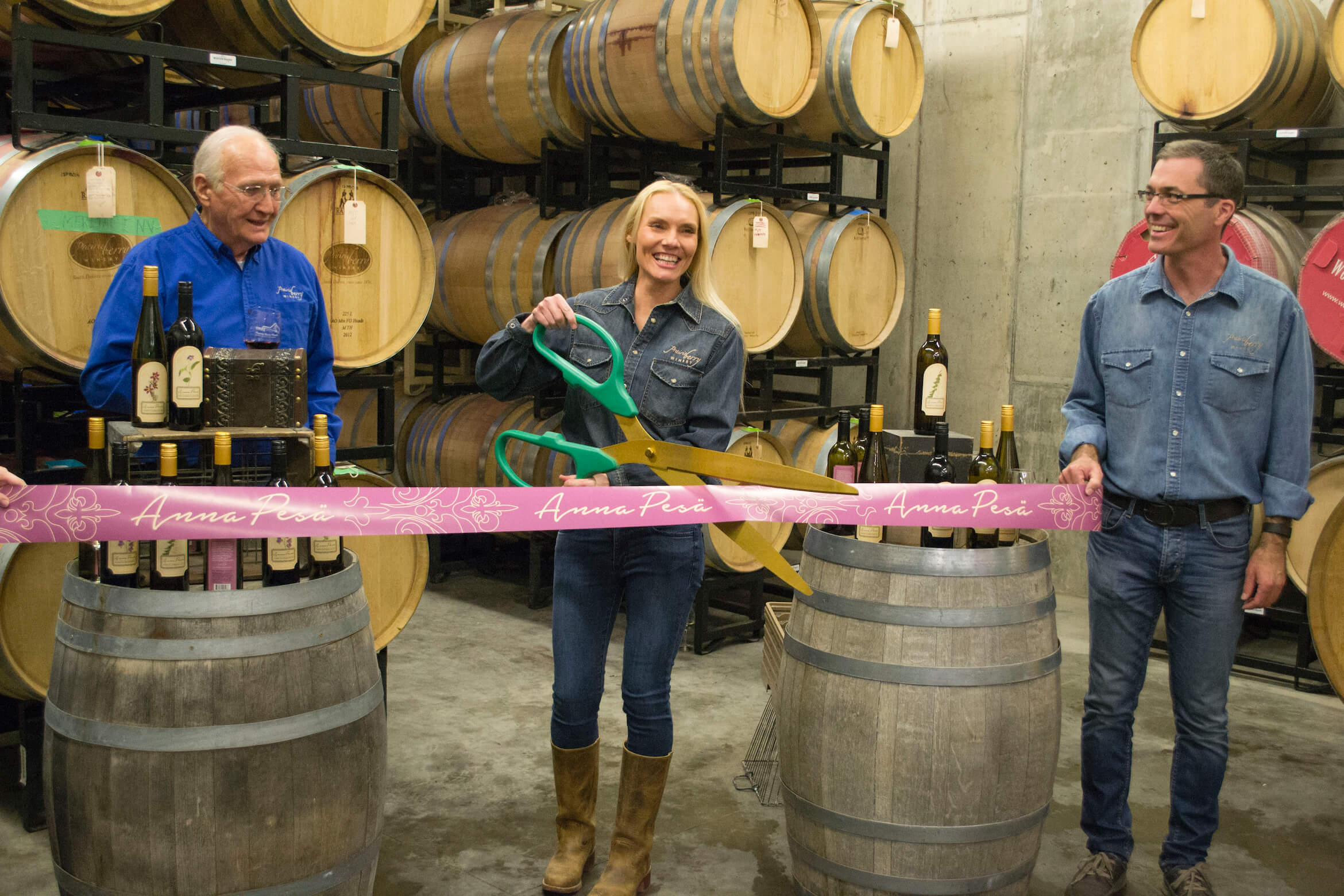 A ribbon cutting on April 23 at Prairie Berry Winery marked the official release of Anna Pesä wines. Anna Pesä wines are handcrafted from traditional European wine grapes at Prairie Berry Winery. They take Prairie Berry's winemaking heritage back to where it began, with our fifth-generation winemaker Sandi Vojta's great-great-grandmother, Anna Pesä.
June 13, 2018
1,000 awards...and counting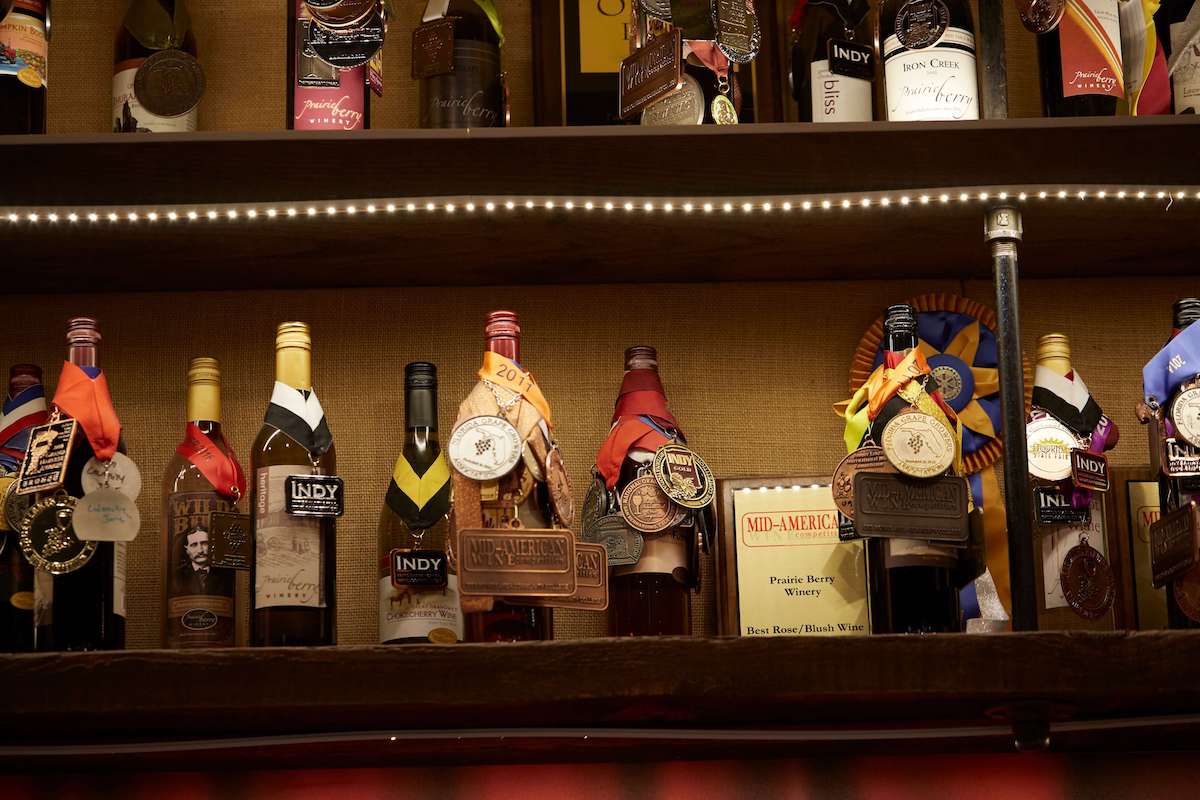 Prairie Berry Winery earns 10 awards at the Indy International Wine Competition, including gold medals for Calamity Jane and the 2017 vintage of Anna Pesä Louka, taking its award total past the 1,000 mark.
January 1, 2019
A year of anniversaries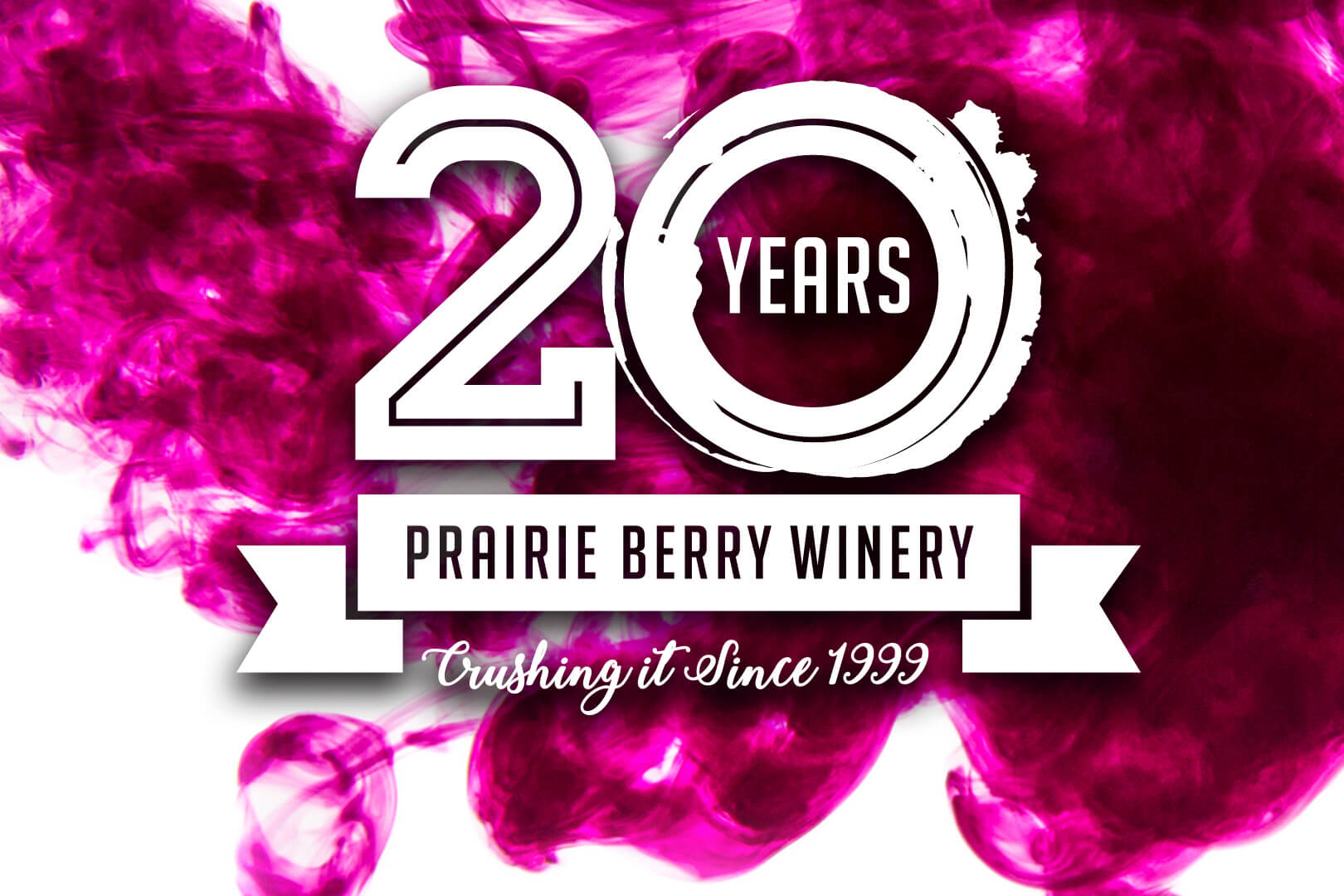 Prairie Berry Winery celebrated its 20th anniversary throughout 2019, and the Gen5 Wine Club marked 10 years over the summer.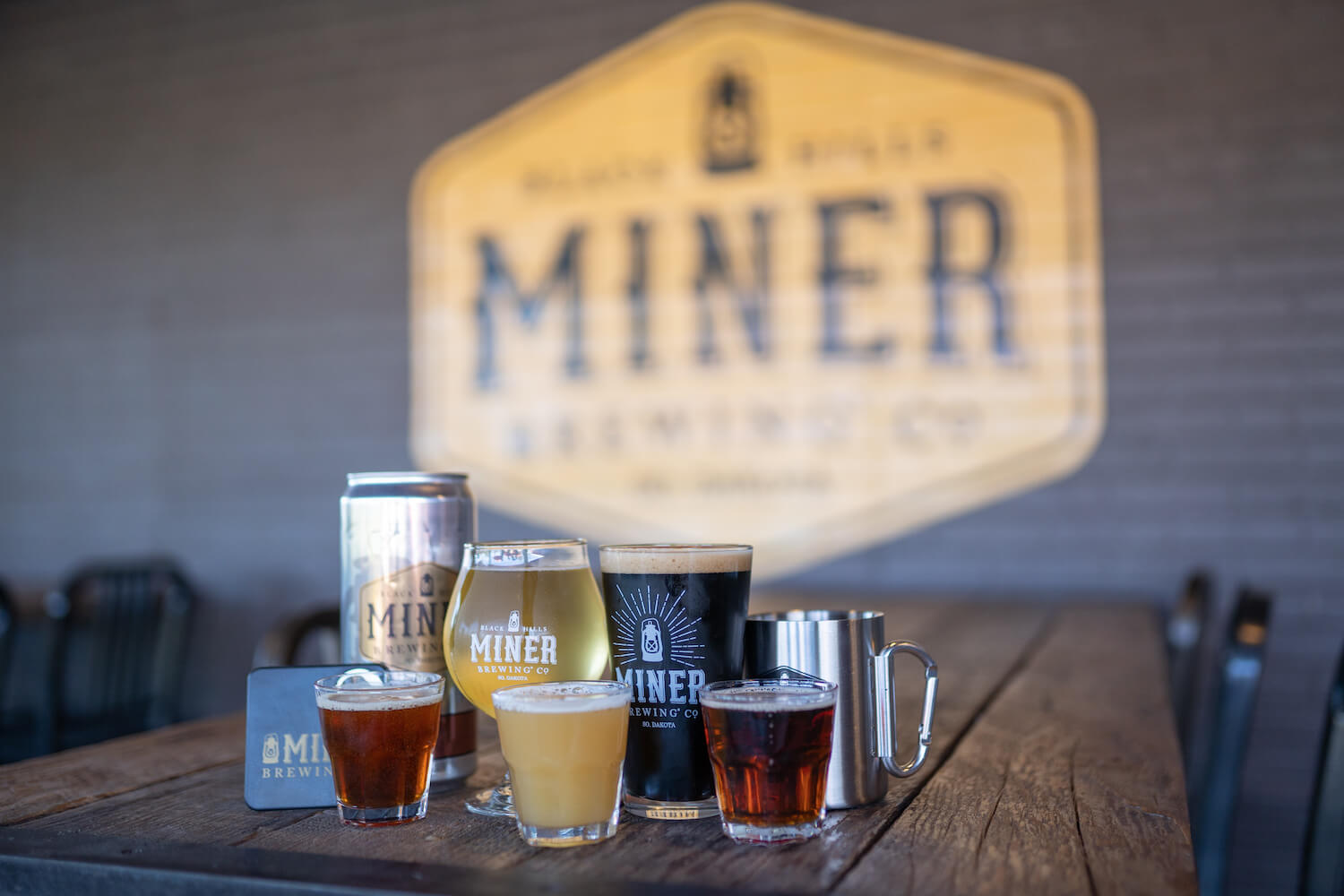 November 11, 2013
Miner Brewing Company opens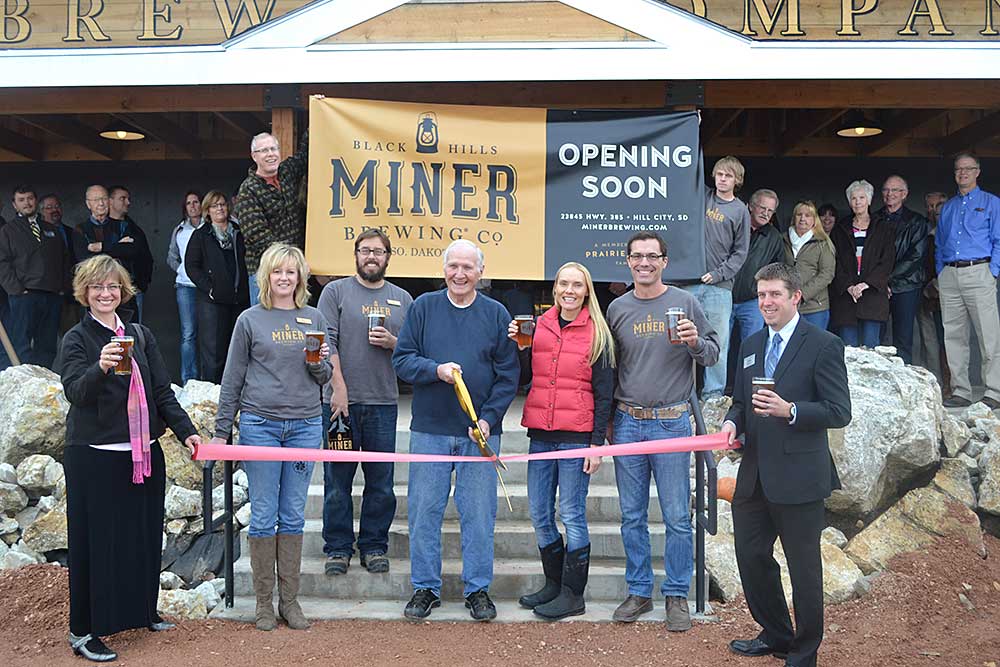 Right next door to Prairie Berry Winery, owners Matt and Sandi opened Miner Brewing Company. Now Sandi is not only winemaker, but brewmaster as well. Years earlier, when first conceptualizing their business plan, the couple was drinking homemade beer. You could say it's come full circle.
October 1, 2014
Taproom expanded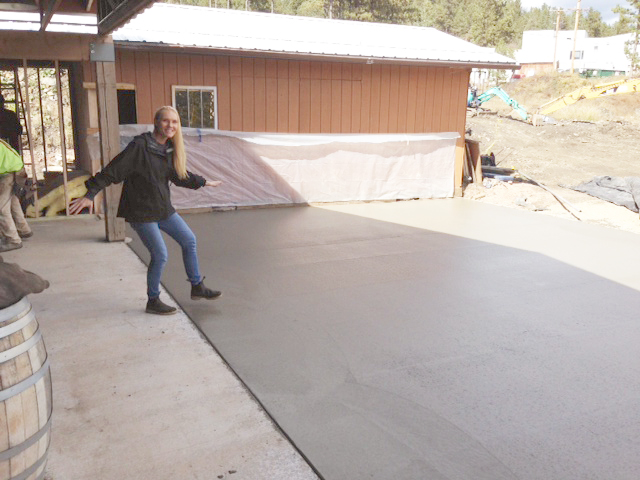 Miner Brewing Company expanded to include a second set of taps, a new keg cooler, a new concrete outdoor patio, and an enclosed patio area for additional cold-weather seating. The expansion also laid the groundwork for the addition of garage doors and the completion of the beer garden on the north side of the Taproom.
July 23, 2016
Concert Lawn starts rockin'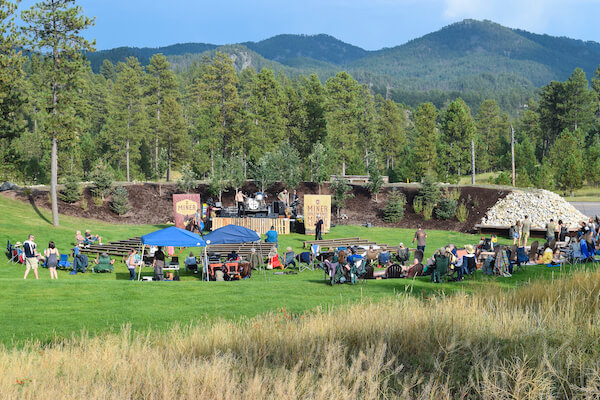 A natural amphitheater nestled in the grassy bowl between Prairie Berry Winery and the Miner Brewing Company Taproom, the Concert Lawn provides a spacious venue for both outdoor concerts and lawn games during the warmer months. It has hosted regional and national touring acts, beginning with a Jalan Crossland show in summer 2016.
November 1, 2018
Miner celebrates five years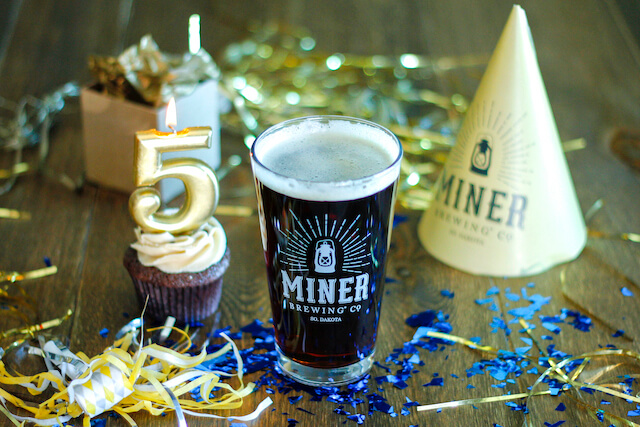 We marked five years with a month-long celebration highlighted by several beer releases, including the return of Miner Mutt, the first beer it ever produced, and Miner Half of Ten, a complex sour aged in oak for four years and aged on five different fruits.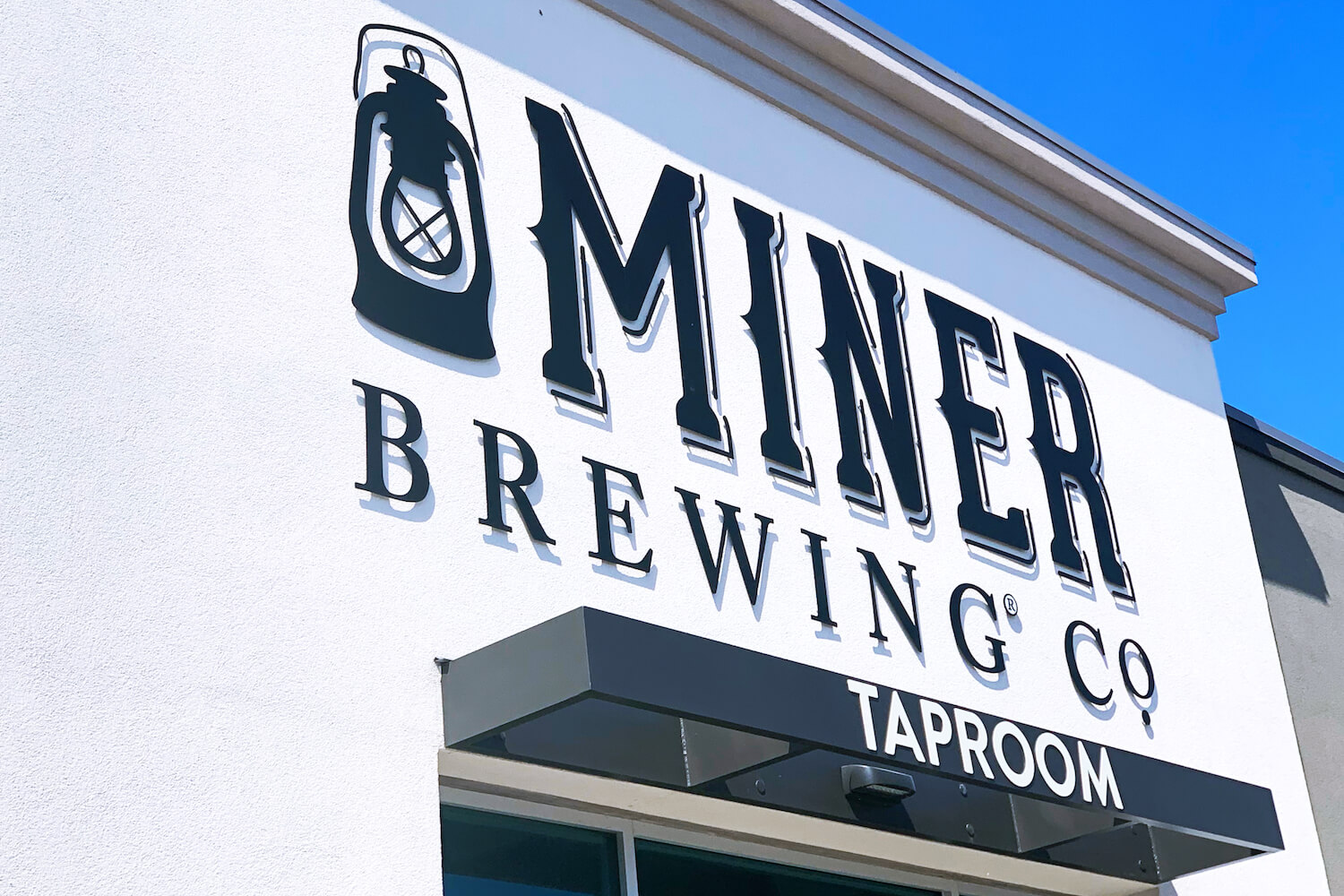 June 1, 2014
Prairie Berry East Bank opens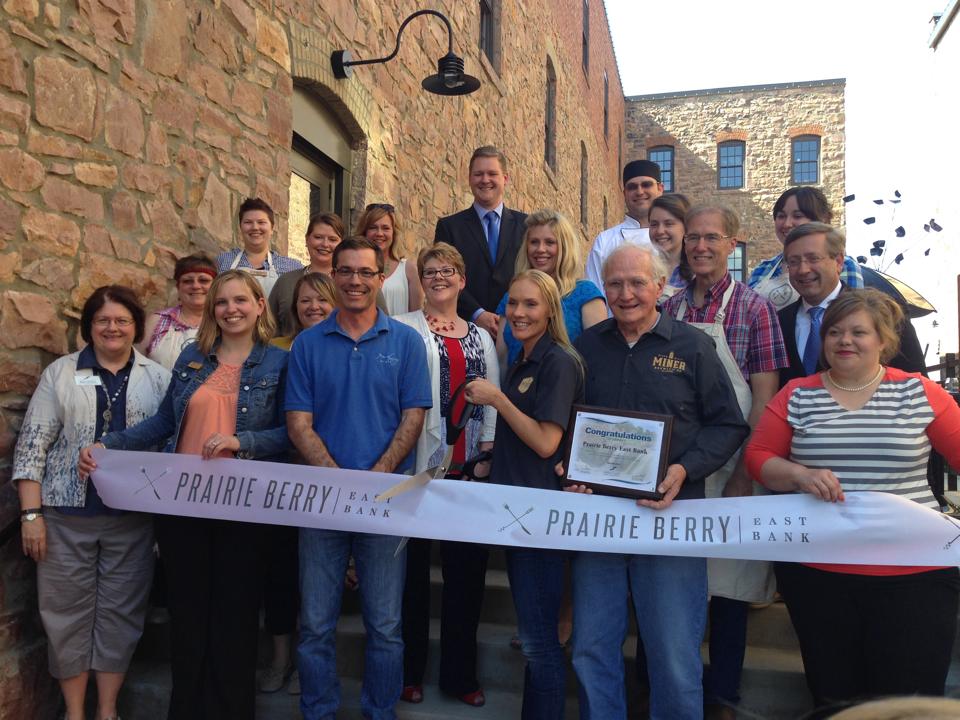 Prairie Berry East Bank opened in June 2014. It included a Fermentation Bar, Kitchen, Epicurean Bar, Marketplace, and Gen5 Wine Club Lounge where guests could sip and savor all the flavors of Prairie Berry Winery and Miner Brewing Company on South Dakota's east side. A 2018 law change made PBEB's vision untenable, and we sadly closed its doors in April of that year.
September 1, 2018
A fresh start at the Western Mall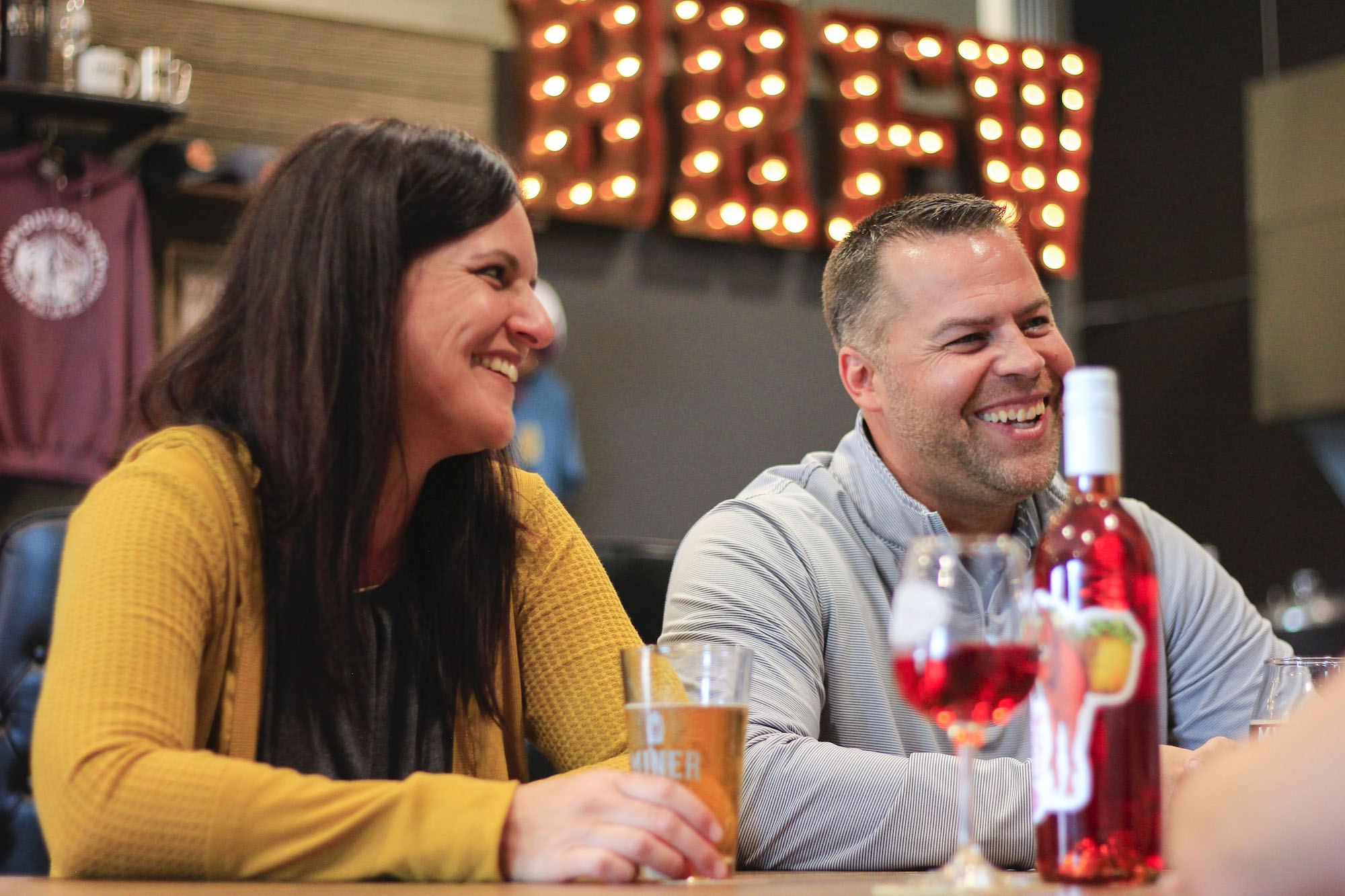 Our absence from Sioux Falls was a short one. Located on the south side of the Western Mall, Miner Brewing Co. and Prairie Berry Winery Taproom is an open and inviting space, perfect for gathering to enjoy our award-winning wines and craft beers.
November 12, 2022
Miner Brewing Co. and Prairie Berry Winery Taproom closes it's doors
Sadly, we closed our doors in November of 2022. However, we still have a strong presence West River!